Family holidays in winter
Enjoy winter in the Zillertal with all the family
When the first snowflakes begin to dance from the sky, our village of HIntertux slowly turns into a magical winter paradise for all the family. Our children lovingly call it "Wintertux"!
There is plenty to do during a winter holiday in the Zillertal valley. From adventures on the slopes to swimming, playing and top-to-toe indulgence: At the Alpenhof, every family member will find what they were looking for. There is nothing like shared experiences and happy memories to make those family bonds even stronger: The snowball fight when Daddy fell over, the ski race when Granny had to push you over the finishing line, your little sister's first attempts at swimming in our indoor pool...
Children and young people benefit from special offers that are tailored to their needs.
Winter fun in the great outdoors
For little skiers, carrying their heavy equipment around is really hard work. Luckily, the Alpenhof in Hintertux is just a one-minute bus ride away from the valley station of the Hintertux Glacier! In the glacier ski resort, every skier and snowboarder, independent of their age and experience, will find the right downhill runs for their level of skill. Private ski instructors will turn the kids into downhill pros in no time, with the aid of glacier flea Luis: baby lifts, magic carpets and carousels ensure that the little ones make a successful début in the Hintertux Flea Park. More experienced kids can try Freestyling in the Familypark Hintertux, complete with steep turns and a snow tunnel to really test their skill.

There is a lot to discover off-piste, too: The Natural Ice Palace, the fascinating Spannagel Cave, night-time tobogganing adventures and the Fun Biathlon are yours to enjoy at any age. Expect unforgettable days surrounded by snow and ice in this one-of-a-kind winter mountain world!
Fun for the whole family in the Natural Ice Palace
Familypark Hintertux
Children's paragliding, carousel, magic carpet, baby lifts
Adventure guided tours for children through the Natural Ice Palace (open all year round)
Tobogganing
Ice rink
Fun Biathlon
Funslope on the Sommerberg
Year-round glacier skiing
Ski guiding for advanced skiers from December until May and much more!
IF THE WEATHER DOESN'T COOPERATE
Our 65 m² playroom is a paradise for children, with lots of room for creativity and play. Children who need a lot of exercise will find just what they're looking for in our sports hall . Playing football, climbing the agility ladder, doing cartwheels... There is nothing better than letting off steam in a warm and dry environment while it's blowing a blizzard outside! Older kids can chill in the teen lounge while playing tabletop football or billiards, watching TV or gaming.
Then there is our 128 m² indoor pool and separate baby pool for our youngest guests. Children are also welcome in the family steam bath, family quiet room and family bio sauna - perfect for unwinding "en famille".
In winter, the park next to our hotel is particularly charming, with metres of snow inviting you to build forts, igloos and snowmen. Feel free to indulge in a snowball fight or two – there is plenty of space!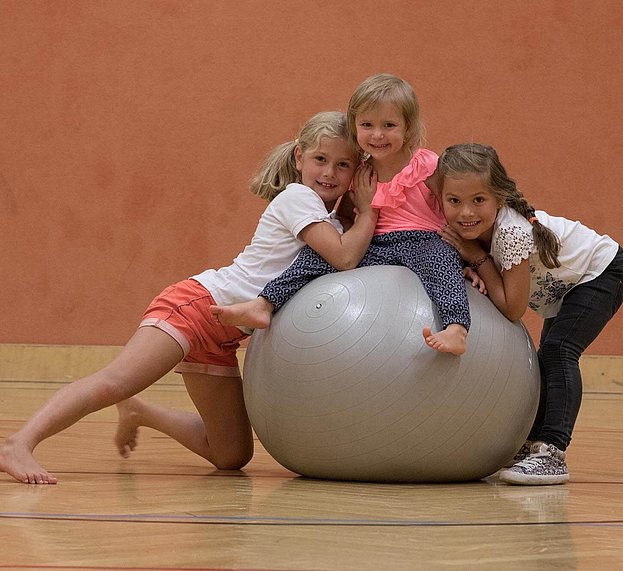 FAMILY ATTRACTIONS AT THE ALPENHOF AT A GLANCE:
Large playroom with Nintendo Wii, climbing wall, games and much more
Teen lounge with billiards,tabletop football, Playstation and much more
160 m² sport hall for ball sports, yoga and dance
128 m2 indoor pool
Separate indoor baby pool
Family steam bath, family quiet room & family bio sauna
Facilities for babies and toddlers: high chairs, baby monitors, cots etc.
Babysitting upon request
2,000 m2 park for playing in the snow right next to the hotel
Kids' menus
Colouring books and crayons at dinner

You might also be interested in: