History & hosts
The history of the Hotel Alpenhof
Over four generations of the same family, the Alpenhof Hintertux changed from a modest B&B at the end of the Zillertal valley into the first Four-Star Superior Hotel in Hintertux. What our great-grandparents Franz and Luise Dengg started, continues to flourish today, in the capable hands of the third and fourth generation - Gabi and Klaus Dengg and their son Klaus junior with his wife Gabriela junior. Authentic Tyrolean hospitality, genuine warmth and kindness are palpable everywhere in our hotel and noticeable the minute you walk through our door. At the Hotel Alpenhof, we are proud of our roots while welcoming the world with open arms. And we're proud of that! In the next section, we would like to tell you a little more about the history of our hotel:
2023
In spring 2023 have renovated our family suite Edelweiss and the suite Feuerlilie and redesign them with high-quality materials. Local wood, sustainably produced fabrics and modern design create a cosy ambience to feel good in.
2022
In spring 2022 we have again created new feel-good rooms for you. The "Goldstern" suite and the "Alpenhof Suite" were equipped with new furniture and fabrics. As in 2020, the fabrics were produced in a resource-saving and almost CO2-neutral way. Our Alpine Garden was also redesigned. Comfortable lounging options were set up and the lounging area was expanded. The panorama relaxation room was also given a new look. New and spacious reclining beds as well as cosy niches create a homely atmosphere.
2020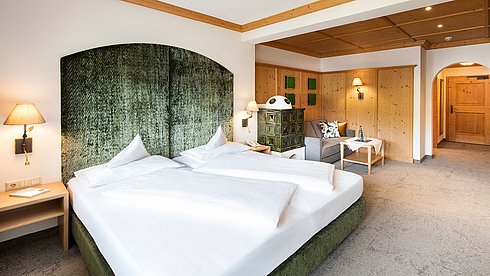 Sustainability has become increasingly important over the years. In spring 2020, we renovated our 41 "Enzian" junior suites. When it came to choosing new beds, sofas, and curtains for the rooms, we opted for a production method that is low in pollutants and relies on ecologically certified raw materials, processed in line with ecological guidelines. Our carpets are CO2-neutral and made from 100% recycled yarn.
2019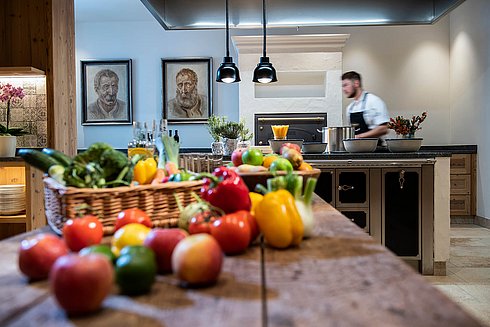 In spring 2019, several areas of our hotel were refurbished, with lovingly chosen details and accents. We renovated the buffet area at the hotel bar, added a new family quiet room and family bio sauna, extended our restaurant and added a Havana room. Behind the scenes, we enlarged our staff room and the sink area in the kitchen.
2018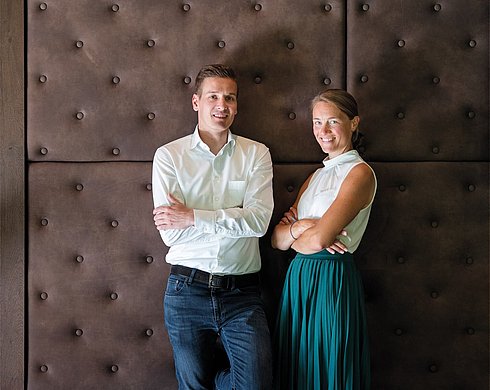 Klaus junior and his wife Frau Gabriela Dengg take over the reins at the Alpenhof. What was begun and handed down by our grandparents and parents remains just as valid today. Hospitality, authenticity and a love of our homeland. These three concepts have been handed down from generation to generation. And we're proud of that!
2017
In spring 2017, we added yet another attraction to our 1,000m² Alpine garden: the 40m² panorama outdoor whirlpool with massage jets. Direct access to the garden is possible both in summer and in winter from the Vitalis SPA and the whirlpool.
2015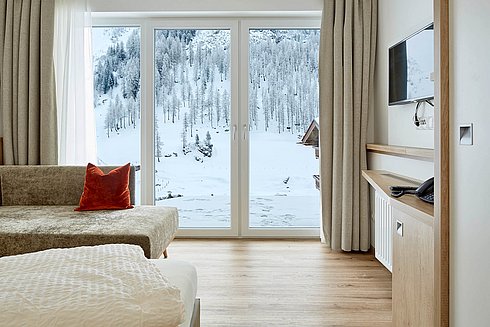 Our employees are the beating heart of our hotel. This is also why we built a staff building from scratch, with 42 fully equipped studio flats, complete with kitchenette and all mod cons. This way, we are providing our staff with high-level accommodation that takes their privacy into account.
2010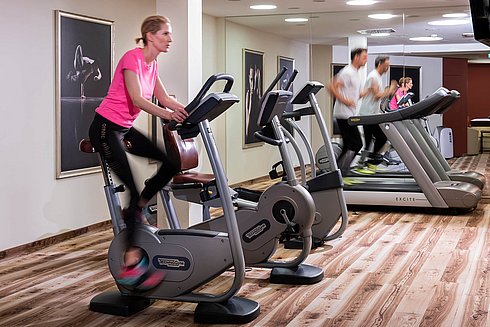 The year 2010 was all about wellness and fitness! Ever since then, our guests have been able to work up a sweat in the fitness lounge before enjoying a pampering session in our beauty salon or Emotion SPA room.
2006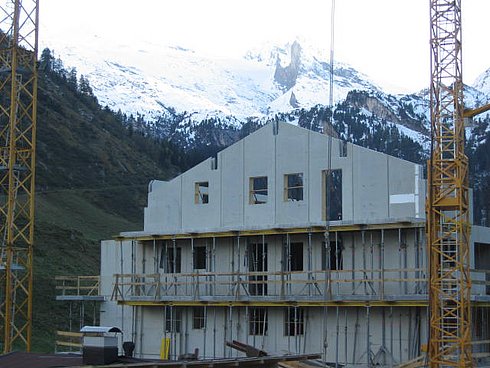 True to our motto "We will stay the same - only better!", we decided to make our dream of running a first-class hotel with all the comforts of home come true in 2006. The old building had to give way to a new, premium-quality new building, a project that kept our entire family busy for three quarters of the year: Klaus senior and junior supervised and organised the building progress, while Gabi senior took care of interior design, planning and decorating. Ever since then, our guests have been enjoying our new suites, the generously dimensioned VITALIS SPA area and the wonderful panorama terrace. An underground car park was also added in this phase. Our new playroom and vast sports hall mean that kids are free to let off steam and burn off excess energy.
1981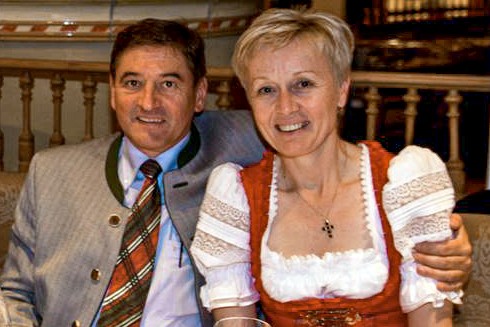 We have explored many paths and reached many goals - and we have always remained true to our traditions, values, and roots
as well as to our most important concern: The well-being of our guests. Since 1981, Gabi Dengg senior and her husband Klaus have dedicated themselves to the running of the Alpenhof.
1934 -1981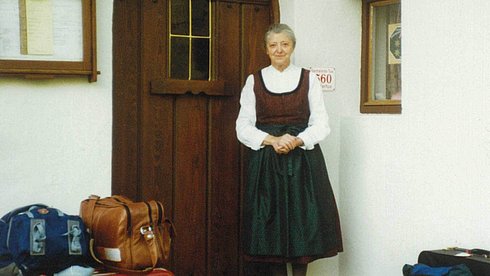 Great-grandmother Luise Dengg was always striving to offer her guests the highest possible quality. To maintain this high standard, much was invested into extending and refurbishing the hotel over the years, also in line with changing tastes and demands. Luise Dengg was a born landlady and an excellent cook. To her, the happiness of the Alpenhof guests was paramount. Anyone who came to the Alpenhof was welcomed with Tyrolean hospitality, administered with a loving and personal touch.
1960
Over the years, the rustic B&B became a popular hotel in the Tux-Finkenberg holiday region, with a large number of regular guests. Even at that time, people from all over the world would flock to the Hotel Alpenhof in Hintertux to enjoy Alpine sports, culinary delights, and nature-inspired recreation. Many of them came back time and time again to enjoy the inimitable atmosphere of our hotel.
1934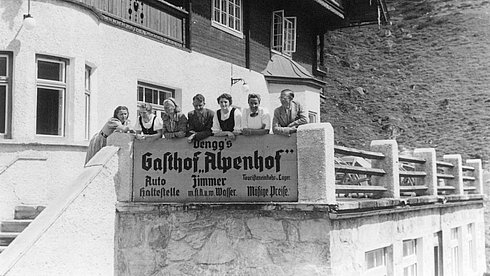 Once upon a time... there was a small B&B in a beautiful Alpine valley, at the heart of Hintertux, far from the hustle and bustle of the big cities. A beautiful building, surrounded by mountain meadows and pastures, with a stunning Alpine backdrop. The Tux valley was tranquil, restful and quiet. Franz and Luise Dengg, our great-grandparents, put a lot of hard work and love into taking care of their guests. Their goal was to make everyone enjoy this enchanting place.
Would you like to join our guest list? Send us your non-binding inquiry and visit us in the Tyrolean mountains at any time - you won't regret it!