Gourmet showcase week
Worlds of Indulgence
Taking pleasure in food equals taking pleasure in life. That is exactly the thought behind the Alpenhof Gourmet Showcase Week. A whirlwind of sensual impressions, aromas, regional ingredients, and creative ideas. The Gourmet Showcase Week presents exquisite flavour creations, top Austrian wines, the inimitable Alpenhof atmosphere and the opportunity to enjoy a great time together here in Hintertux. One thing is certain: Happiness shared is happiness doubled! Evenings filled with culinary highlights, sophisticated flavour compositions that make you look forward to every new course. The crowning glory of the culinary year, a joy for gourmets, a time for indulging all the senses.
MONDAY, 03/10/2022
Kitchen party in the Alpenhof kitchen with many local gourmet partners from the Tuxertal and Zillertal valleys.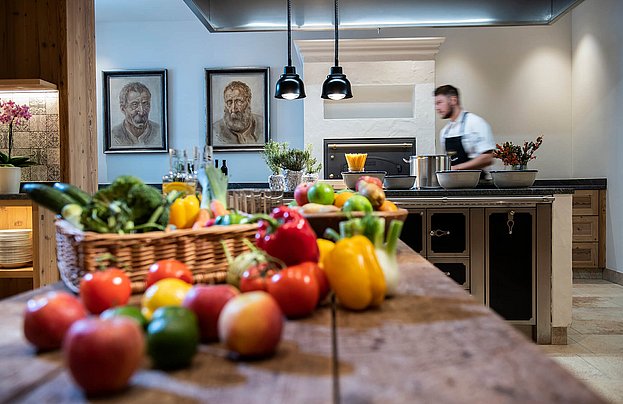 TUEDSDAY, 04/10/2022
"Regional delights at it´s best, 6 toques from the Zillertal" with 3-toques chef Peter Fankhauser from the restaurant "GuatzEssen" and 3-toques chef Maximilian Stock from the Alpenhof.
The products of regional producers, homemade delicacies, high quality level, expressive taste - this is the epicurean motto of this evening. You can expect a grand gala dinner with special products from our region. The menu is accompanied by regional drinks from Zillertal Bier.
WEDNESDAY, 05/10/2022
"Glowing passion in the Alpenhof" with Adi Bittermann
Culinary barbecue delights by barbecue maestro Adi Bittermann, followed by a delicious menu in the restaurant of Adi Bittermann, Maximilian Stock & the Alpenhof-Team
SPECIAL PROGRAMME: Exclusive barbecue workshop in the afternoon with Adi Bittermann (advance booking required and at extra charge)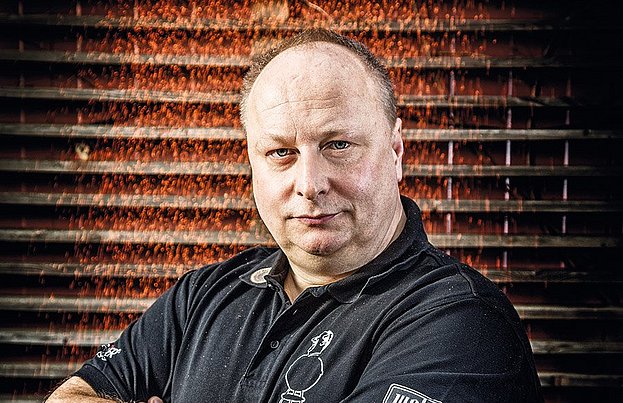 THURSDAY, 06/10/2022
"Maximilian Stock's Heimspiel"
"Best of" menu from the Genießerstube by award-winning chef Maximilian Stock, accompanied by fine wines from winemakers Jaqueline Klein from Andau in sunny northern Burgenland and Alois Gollenz from Tieschen in the Styrian Vulkanland.
FRIDAY, 07/10/2022
Champagne tasting menu
We serve various small dishes that match each other, accompanied by 2 gourmet experts. A special menu for all connoisseurs and for those who want to become one.
Limited number of participants and extra charge
Treat your palate to the pleasures of the Alpenhof kitchen and send your non-binding inquiry to our 4-Star Superior Hotel in Hintertux, Tyrol today!