Gourmet showcase week
Worlds of Indulgence
Taking pleasure in food equals taking pleasure in life. That is exactly the thought behind the Alpenhof Gourmet Showcase Week. A whirlwind of sensual impressions, aromas, regional ingredients, and creative ideas. The Gourmet Showcase Week presents exquisite flavour creations, top Austrian wines, the inimitable Alpenhof atmosphere and the opportunity to enjoy a great time together here in Hintertux. One thing is certain: Happiness shared is happiness doubled! Evenings filled with culinary highlights, sophisticated flavour compositions that make you look forward to every new course. The crowning glory of the culinary year, a joy for gourmets, a time for indulging all the senses.
MONDAY, 09/10/2023
Monday afternoon: Chocolate is fruit.
A journey into the rainforest leads from the cacao fruit through harvesting, fermentation and drying to the final product, chocolate. Under the guidance of Patrick von Vacano, sales manager and sommelier of Original Beans, we taste cacao fruits, raw cacao beans, roasted cacao nibs and of course chocolate.
Monday evening: Kitchen party with various regional partners from Tuxertal and beyond as well as Dominik Edlinger and his team from SeeSushi®.

TUESDAY 10/10/2023
"S'Kammerli meets the Genießerstube"
They work as a trio: Michael Ploner, the junior chef of the house, Olli Mijic and Jürgen Mathoy, and they managed to win 3 toques at the first go. The 3-Hauben chefs Michi Ploner and Olli Mijic from Nauders and our 3-Hauben chef Maximilian Stock with his team create a great and surprising menu. It's great that they are coming to us! The menu is accompanied by regional drinks from Zillertal Bier.

WEDNESDAY, 11/10/2023
"Glowing passion at the Alpenhof" with Adi Bittermann
Culinary barbecue delights with barbecue artist Adi Bittermann in the unique cultural heritage Mehlerhaus Tux Madseit.
Limited number of participants - with advance booking and surcharge.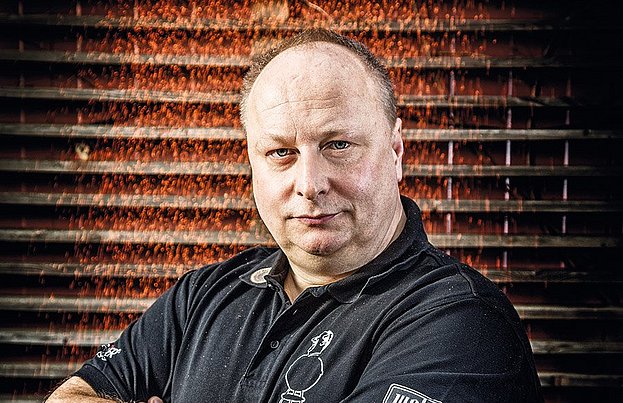 THURSDAY, 12/10/2023
"Maximilian Stock's Home Game"
"Best of" menu from the gourmet kitchen of our award-winning chef Maximilian Stock, accompanied by fine wines from the wineries Reumann from Burgenland and Steininger from Kamptal.

FRIDAY, 13/10/2023
"Nose to Tail" from Holzleiten
A culinary highlight beyond the fillet, including wine accompaniment.
Limited number of participants - with advance reservation and surcharge.

Treat your palate to the pleasures of the Alpenhof kitchen and send your non-binding inquiry to our 4-Star Superior Hotel in Hintertux, Tyrol today!